Discover more from The Manager's Guide
Dive into an odyssey tailored for the modern engineering leader. Elevate your game with The Manager's Guide! Weekly gems for the modern tech leader. Connect, grow, and thrive in the fast-paced digital realm.
Over 1,000 subscribers
Sesuji ga kooru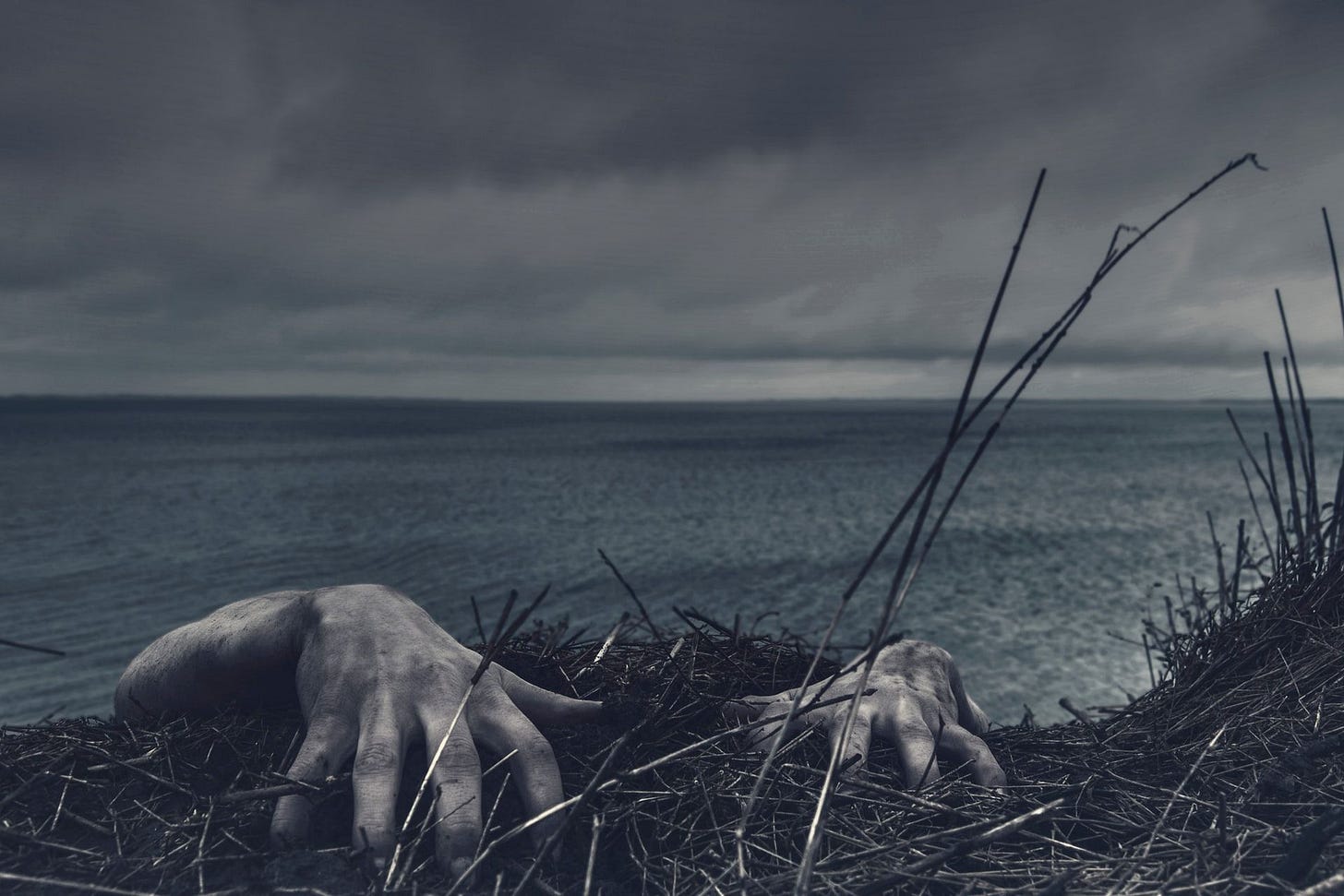 Sesuji ga kooru (背筋せすじが凍こおる), is a Japanese term which literally means "spine freezing" and it's not hard to imagine when you'd want to use this phrase — footsteps that follow you on your way to the server room or the creepy feeling you get when you deploy to production on a Friday afternoon.
---
💡 This week's wisdom: The best way to untangle a knotty tangle is not to "untie" the knots, but to keep pulling the loops apart wider and wider. Just make the mess as big, loose and open as possible. As you open up the knots they will unravel themselves.. Works on cords, strings, hoses, yarns, electronic cables, legacy code, personal and team issues.
---
---
🐕‍🦺 Leadership
We recently had a virtual cup of coffee with Jamshed Vesuna, an Engineering Manager on the Payments Team, to learn more about a new program he helped launch — Engineering Bootcamp, the department's onboarding program for new hires.
Unbiased performance reviews are key to a healthy organization and people's growth. Learn about the typical biases in the process and how to counter them.
Five telling behaviors of crisis mode and how to help your direct reports through hard times.
In february 2020 Americans on average spent 5% of their working hours at home. By May, as lockdowns spread, the share had soared to 60% — a trend that was mirrored in other countries. Many people, perhaps believing that working from home really meant shirking from home, assumed that office life would soon return to something like its pre-pandemic norm. To say it has not turned out that way would be a huge understatement.
---
🛡️ Security
Google has shed light on a spate of attacks that turned creator channels into cryptocurrency scam livestreams.
The private phone data of hundreds of thousands of people are at risk. Call records, text messages, photos, browsing history, precise geolocations and call recordings can all be pulled from a person's phone because of a security issue in widely used consumer-grade spyware.
---
🧠 Mind matters
Scientists thought that the brain's hearing centers might just process speech along with other sounds. But new work suggests that speech gets some special treatment very early on.
---
💻 Tech
I don't think this one needs any introduction :) If you want to know what's cooking in tech, check this out.
User scripts can improve your browsing experience, and open a lot of possibilities to make the sites you visit better by adding features, making them easier to use, or taking out the annoying bits.
Have you ever wanted to build something but you had no idea what to do? Just as authors sometimes have "writers block" it's also true for developers. This list is intended to solve this issue once and for all!
A list of practical projects that anyone can solve in any programming language. Wait, there's more! You can check out the solutions too!
This is a crowdsourced collection of open source project ideas you can take inspiration from, join, or encourage others to attempt.
---
❤️ Enjoyed this newsletter?
Forward to a friend and let them know where they can subscribe (hint: it's here or using the form right below).
Anything else? Drop a line to hello@leadership.garden to send me feedback or say hello.